In the process of using the hydraulic system, it may be due to long-term use or some incorrect use mode, which will affect the normal use in the future and cause failure. Today, I will show you how to troubleshoot the hydraulic system in the application.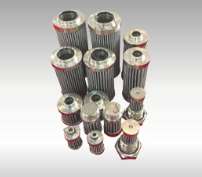 1. First of all, we should observe the cause of the failure, so that we can observe the root cause of the problem, and we can make relevant judgments through experience.
2. It is very important to analyze the working principle of the hydraulic system. We can learn more about the theoretical knowledge related to the hydraulic equipment at ordinary times, and be familiar with the use of each component.
3. We can use the troubleshooting method to check the machine, check whether there is any fault in the machine parts, and try to use the troubleshooting method.