There are many parts in the hydraulic components, so we need to carry out regular maintenance on them to avoid damage under the long-term driving of the machine. Now it seems necessary to carry out, because the parts will also be loose or aging. Today, I will show you how to correctly maintain the hydraulic components.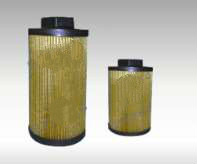 1. The hydraulic parts must be maintained for a long time, because the components are different, but it is inconvenient to do antirust treatment or aging treatment to avoid the normal use of the machine.
2. There are a lot of hydraulic fittings, so we can generalize them, but if some fittings are cleaned irregularly, it will also affect the normal time, so we need to pay attention to them, so as to clean them.
3. The maintenance of hydraulic parts should be handled well, so as to ensure the effective operation of hydraulic equipment.